Family relationships are the most complicated relationships, a whole lot more complicated than even your most complicated romantic relationship.
What is a family?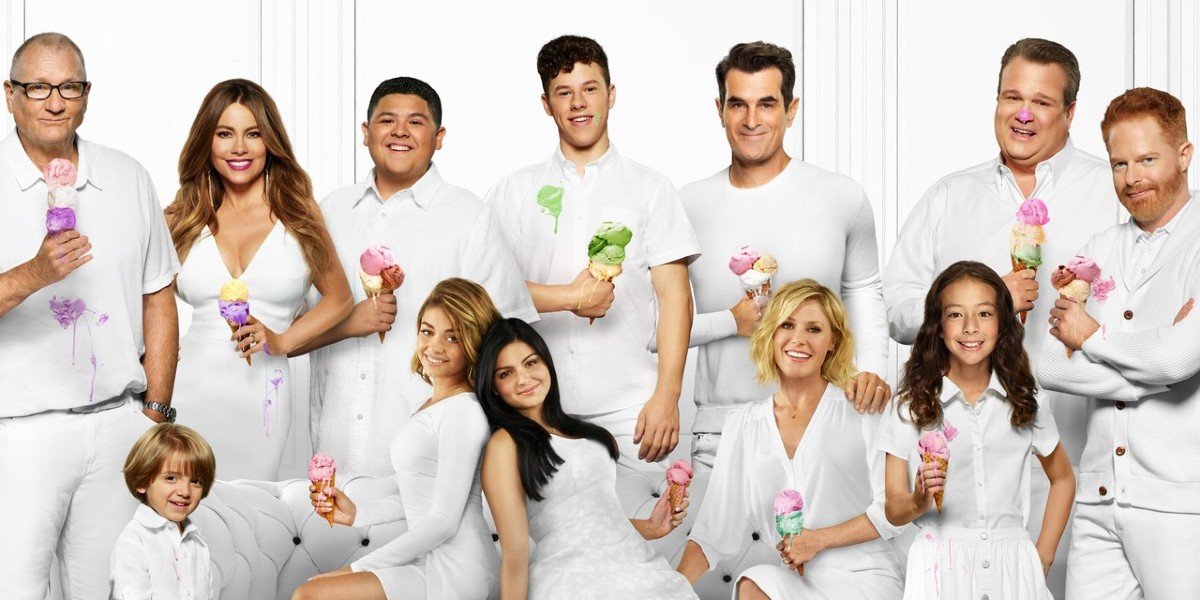 In families, there is already a difference between those related by blood and those related through adoption.
What are blood relatives?
In the case of blood relatives, you were never given the chance to choose, you were born into that family.
What are adopted families?
Adopted families are those that adopt children into the family.
Even in the case of adopted children, the children typically don't have a choice since that right is given to the adopting parents. Only they can get to choose which child they adopt. The adoptee doesn't get to choose who will be their future parents.
What are step-families?
If your father remarries a woman with children, their family is now your step-family.
Step-families have been a reality for as long as divorce had been, or even probably longer.
With rising divorce rates, they're now as common as blood-related families. If you're the kid in what can be a step-family in the future, your choice in the matter would depend on how much your marrying parent respects your feelings on the possible marriage.
What are made families?
If you want a family that is your family by choice, the best family for this would be a made family.
This is not to say that the family you have now is the best for you but because all made families are brought together due to compatibility in lifestyle, ideals, principles, or all of them.
Made families, a group of people that began as acquaintances, chose each other as family members, and treat each other the way ideal blood-related families do, is only a recent concept and reality.
However, not everyone has the good fortune of having a made family. Like most things in life you just have to deal. Family is just one of the cards of life you're dealt with.
What Is "How to Be Your Own Grandpa?"
Food for thought – you can actually mix all of the above-mentioned types of families together.
You can make a family that's composed of step-family members and blood-related family members, even adopted family members, too if you work on it enough. This is what the "How To Be Your Own Grandpa" meme wants to show those who come across it.
The meme illustrates a man's family tree where he is his own grandpa. Other members of the family in the tree include the man's wife, his adult stepdaughter, his father who married his stepdaughter, and even includes the man's own son.
Where Did "How to Be Your Own Grandpa" Start?
Did you know that his idea was first put out into literature by the famous Mark Twain? In the book "Wit and Humor of the Age" which Twain co-authored in 1883, he proved how it is possible to be your own grandpa. (thebeverlyhillsestates.com)
And then in the 1930s, Dwight Latham's group the Jesters came across this anecdote. He then went on to co-write the novelty song "I'm My Own Grandpa" that was performed in 1947. The song and the concept of being your own grandpa is most popularly known nowadays from the 1996 film "The Stupids" where Stanley Stupid sang the song in front of a talk show audience.
That said, in modern times, the meme was circulated on Reddit over a decade ago.
How to Be Your Own Grandpa Steps
There's no need to think deeply about it. Whether it is a curious thought or one item in your bucket list, here's a three-step process that can easily guide you on how to be your own grandpa. 
Step 1: Marry an Older Woman
Well, not necessarily an older woman. As long as the woman has a grown, adult daughter, then halfway through to being your own grandpa.
The older you are, the higher the possibility of marrying a woman with a daughter. Be prepare to meet your stepdaughter, no, your future mother-in-law.
Step 2: Your father marries the woman's daughter
The next half of the journey to being your own grandpa is to for your father to marry your wife's daughter. This is why your stepdaughter should be a grown adult.
Back to your father's future marriage, you can try convincing your father and your daughter to marry. However you do it, you know both your father and your child enough that you can know how best to convince them.
Of course, you can also go about it the romantic way. Create chances for your father and your child to fall in love. This way, the can get married of their own volition.
But the best scenario would always be that your father and your wife's daughter falls in love on their own, without any sort of push or fairy godfather-like help from you.
Step 2: Your Father Marries the Woman's Daughter
Since your daughter married your father, you are now the father-in-law of your father, and therefore, you are now your own grandpa.
And if you think about it a little bit more, you are also your own grandson since you are now your daughter's son.
Wanna hear more fun theories and interesting paradoxes? Check out our blog now!